The Highest Paid Coaches in FIFA World Cup 2018; Coaches Accumulated 'Salary'
FIFA World Cup 2018( Russia) is impending and fans are eagerly waiting for the world's mega sports event in which international teams would participate. So, prior to entering the event straight, let's have a closer look at the actual figures of personalities behind those international teams.
How much do the coaches of all 32 World cup managers/ team earn for the upcoming 2018 Russia World Cup? And, who are the highest paid coaches in FIFA World Cup 2018? Let's get busy, we'll walk you through the whole process.
Highest Paid Coaches in World Cup 2018; their Accumulated salaries
In previous world cup, Fabio Capello becomes the well-paid manager in the world cup with an annual salary of $11.23 million. Another, English team manager Roy Hodgson falls enlisted on second place in the list. In 2018, German team manager Joachim Low earns an annual salary of €3.85 million becoming the highest paid coach at World Cup 2018 (Russia).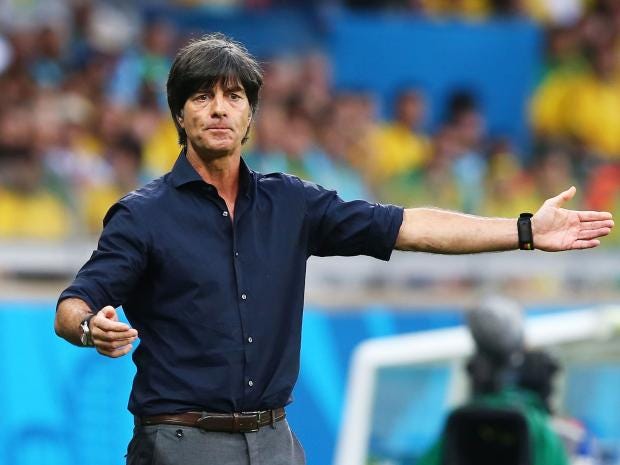 Low is the manager of German football national side since 2006. Under his reputation, Germany topped at third place in World Cup 2010 held in South Africa. Similarly, in 2014, Germany dominated the World Cup 2014 leading final from Argentina.
Furthermore, Tite, 56, replace Dung as the head coach of Brazil post World Cup 2014. He is cheerful to take the best squad of 23 players to Russia in June to triumph the world cup. Prior to becoming the coach of Brazil, he managed teams including Corinthians, Palmeiras, and Internacional. The annual salary of €3.5 million made him the 2nd highest manager in World Cup 2018.
For this subordinate job, the 32 international coaches fighting to victory the World Cup in Brazil receive an average salary of $2 million yearly although that whopping salary comes at the expense of little job security. Only 5 of the coaches did the same job during the 2014 world cup in South Africa.
From the 32 squads, 15 are managed by foreigners and only a few will stay at their jobs during the upcoming World Cup in Russia. Needless to say, coaches in football/soccer clubs earn considerably more than their fellows in national teams.
Indeed, Capello would be placed among one of the 10 highest-paid football club coaches, that make an average of $11.3 million each year. His salary is so high that he boosts more in a week comparing to Miguel Herrera, Mexico's coach. Next, Jose Mourinho, the 2nd best-paid football coach, makes £50,000 ($17 million) per year more than 150% of what Capello earns.
Probably, that might be the reason, more realistic than boredom, that describes why the Portuguese have publicly declared Mourinho will coach soccer clubs for at least 15 more years prior to becoming the boss of a national team. Even Forbes has disclosed football's highest-paid coaches along with their annual salary.