What Is Rapper Drake's Net Worth? Uncover his car, house, career and achievements in detail
Aubrey Drake Graham aka Drake is among the brilliant rapper worldwide when it comes to hip-hop and R'n'B. Having collaborated with notable artists such as Jay-Z, Rihanna, and Nicki Minaj, Drake has become a worldwide sensation and global chart-topper.
Drake just released his fifth studio album "Scorpion" two-disc on Thursday with a pretty hilarious cover. The Biggest Bombshells Drake is now making millions in minutes. And that's what we are disclosing today. We have every detail on Drake's net worth, car, house, and lifestyle.
What Is Scorpion Drake's Net Worth?
The 31-year-old Canadian singer/rapper has topped the Forbes Hip-Hop Cash Kings list since 2010. Believe it or not, he reportedly makes somewhere around $40 million per annum, allegedly raking in closely $1 million per concert. As of 2018, he recently signed to Lil Wayne's company, Young Money Entertainment.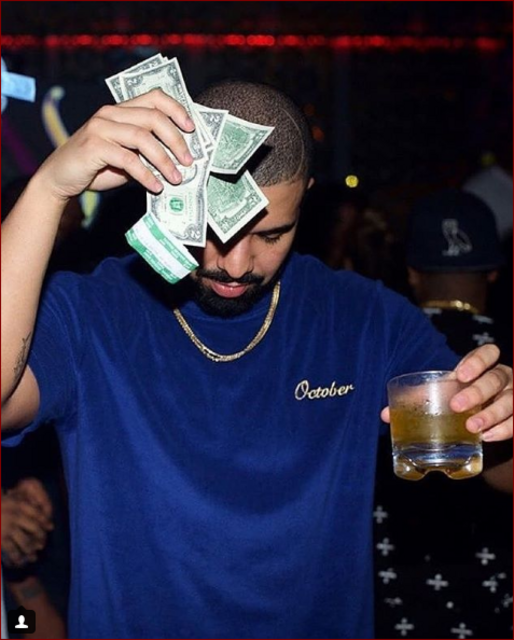 Drake has a net worth of $100 million. In addition, he brings in whopping income from touring, records sales, merchandise sales, streaming, publishing, endorsements and other business ventures. The rapper adds endorsement deals with some of the biggest brands including Apple, Nike, and Sprite. Previously, he has had deals with Virgin America(KODK) and Kodak(VA).
How Does Drake Spend His Money?
Drake, as well as Pusha-T, have become part of insults as they have been involved in complaints like rapper loyalties- Drake revitalizing Pusha-T's career. Drake has even recently billed Pusha-T a $100,000 invoice for "resuscitating his career,"
As a philanthropic performer, Drake donated his entire production budget around $1 million to families in his 2017 music video "God's Plan". He spent money on groceries, families, scholarships and even fire stations.
Needless to say, Drake has had on-going feuds with fellow rappers, one of his most blatant beings with rapper Pusha-T. They began feuding since the early 2010s. Most recently, there is a news coverage regarding their insults this past Memorial day in 2018.
Drake's Extravagant Lifestyle-House, Car, Jet
In Leisure, Drake lives in an $8 million mansion in Hidden Hills, California. His spacious mansion consists of a formidable library, wine cellar, gym, tennis court and an insane pool.
Drake tours on his beautiful private jet which is worth over $5 million. The rapper is fond of cars, some of his opulent cars are Maybach 62 S, Lamborghini Gallardo, Bentley Mulsanne and Mercedes-Maybach Pullman.
Drake's Career: What Is He Up To?
The Canadian rapper seems well on track to top the list one more time with his latest studio album Scorpion. The artists' subsequent success has earned him the moniker "the 6 god" referencing his native town of Toronto.
Drake is the most played Spotify artist ever and has won Juno and Grammy awards. The rapper won a record 13 honor at the 2017 Billboard Music Awards including Top Artist, Top Rap Artist, and Top Male Artist.